THE NEBRASKA DISPATCHES
Going home can be the greatest adventure, especially when you're not sure whose home it is. Christopher Cartmill & Christine Marie Brown's adaptation of Cartmill's Nebraska journal — a solo theatrical piece. Commissioned to write a play about the historic trial of Chief Standing Bear, a writer naively steps into the contemporary Native American world and the place he once called home. A personal, political and spiritual journey filled with humor, unlikely connections, almost Dickensian characters, a very small car and profound revelations about home and the power and responsibility of stories and the storyteller. (Solo performance)  AND THE MEMOIR WILL SOON BE PUBLISHED BY UNIVERSITY OF NEBRASKA PRESS!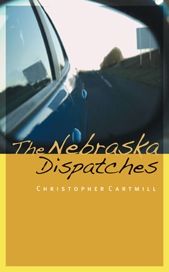 _
University of Nebraska Press
THE SPECTRE BRIDEGROOM
A very loose and comic telling of the European folktale that has fascinated writers from Perrault to Washington Irving, set in a haunted castle and a raucous rathskeller in Wurzburg. Louisa Katzenellenbogen is betrothed to a man she has never met but on the night before the wedding her intended, the Count von Altenburg is murdered in a duel at an inn. To the joy and amazement of all, he arrives in time for the nuptials — or at least three different men who claim to be him do. (two acts)

_
_
Playscripts, Inc.
Irving's THE LEGEND OF SLEEPY HOLLOW
A faithful and fun theatrical telling of Washington Irving's story. School teacher Ichabod Crane attempts to woo local beauty Katrina Van Tassel. Set against the backdrop of old Dutch life along the Hudson. With this work, Lincoln Southeast High School won the State One Act Festival in 2001. Now published by PLAYSCRIPTS, INC.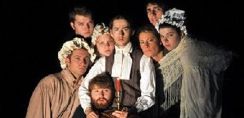 _
_
Playscripts, Inc.
THE APOTHEOSIS OF VACLAV DRDA
Joanna has turned 33 and has borrowed money from her parents to put on a play in a tatty walk-up theater in Manhattan. She has choosen an obscure Czech play (the only work by a Czech patriot named Vaclav Drda). Her inarticulate ex-boyfriend, Nick, is directing and has cast a slick up-and-coming actor named Gabriel to play opposite Joanna. Everything that can be is held together by Cecily the stagemanager (who also has to play part). And guy named Steve plays all the other characters. A play in one act (90 mins.).

ROMEO'S DREAM
A wild ride through the dark labyrinth of a dark city. Ansel Kessel works in a music store on Auldslip Street with eccentric Gordon Kodály, whose jacket is covered with random, prophetic slips of paper. Everything changes the evening a man in a hat enters looking for the building next door. "There's a sense of chase and terror yet, at the same tame, there's flaming radiation of eroticism and desire, one finds in the cinema of Bunuel." (one act;100 mins.) *Roger L. Stevens Award from the Kennedy Center Fund for New American Plays.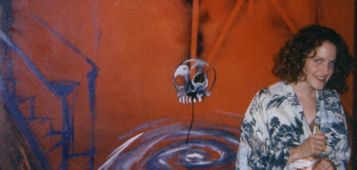 _
THE CHOIR
"Think of the beginning of things. Think of the reality of hope. Think of the possibllities. And then sing about them." Henry Golden takes us back thirty years to place that changed him forever — an old high school choir room. There we meet the diverse assortment that makes up the school's singing group as they prepare for the State Choir Competition. There also we meet an eccentric and extraordinary teacher, Claire Stivtik, from whom they learn to come together as one voice. The play was originally commissioned for the opening of the Jennifer L. Dorsey-Howley Center for the Performing Arts.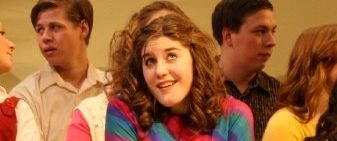 THE FERRIS WHEEL SONG
Directed by Richard Jack and produced by Richard Ende, Cartmill writes and stars (with Joe Schulz) in a brief tale of a psychic, kids and a very high ferris wheel. An official selection in the 2009 Coney Island Film Festival.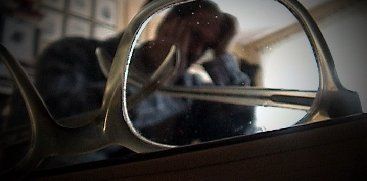 THE ROBBERS OF MADDERBLOOM
In the picturesque village of Madderbloom everyone seems live by one simple rule, "What's mine is mine! What's yours is mine! If we ain't caught, we's made off fine." The village is in fear of a wicked highwayman known as . . . the Pug. A chest of jewels and such is stolen. Or, wait, make two chests. Nothing is as seems and no one is who they pretend to be — not Lucy Guttermouth, the maid; not Bob Gouge, the innkeeper; not Lady Holdings, not Captain Cudleigh or his ward Miss Lydia Guileless; not Crispus Frank; not Sir Benjamin Doller or the little amphibious creature, Nim. Even the play itself is a disguise. (two acts)

_
BENJAMIN CONSTANT
Life in New York in the Age of Communication and the scramble for attention is exposed at an excessive and disasterous literary party. Literary agent Rosalind Amory is hosting an evening in celebration of the publication of Cindy Grendal's twelfth 'Fringolo, the Vampire' book. Rosalind's assistant Lily Silva must get the right color blue hydrangeas and make sure Carl, the Caterer, even remembered to bring food. Drama critic Alan van Zuylan is on the outs with his partner, Dr. Martin Rhys, and has brought his reluctant nephew, Samuel Hickson, along for the ride. Claudia Newel, the hardest working publicist and gossip in town arrives just before the elevator breaks down and just in time to see everybody break down. (90 mins.)
_
INCORRUPTIBLE
An expansive, two-part ('On Innocence: 1789' and 'On Experience: 1794') epic exploring the rise and fall of the infamous French Revolutionary, from the idealism and grandeur of the Age of Reason to the violence and betrayal of the Reign of Terror. 16 actors play over 100 characters. With the music of Händel, Mozart, Fauré, etc. "At the beginning he is a righteously angry outsider who sees revolution as the only way to free society from the enslavement of a repressive church and monarchy. By the end, Robespierre has himself taken on, in an infinitely more virulent form, all the worst attributes of both priest and king. Because he [Robespierre] is unable to achieve the higher innocence of redemptive forgiveness, he is condemned to repeat rather than transcend the past, and the revolution is doomed to fratricidal violence and ultimate failure." (two parts, six acts) *Chicago's Joseph Jefferson Citation for Oustanding New Work.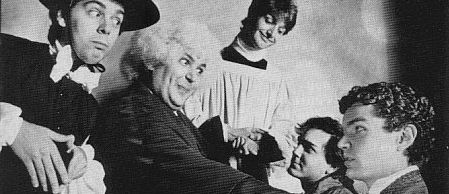 _